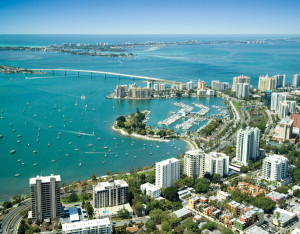 Recently released Sarasota Association of Realtors figures state that Sarasota home price increases are outpacing the nation. From March 2014 to March 2015, Sarasota home prices ( both single family and condominium) were up 9.1% on average. The national average was 5.9%. Why such a healthy gain ? Four reasons. The homes for sale inventory continues to be limited. Buyer confidence and demand have increased. Low mortgage rates have continued. And, finally, our weather and quality of life have drawn northerners who have simply had enough of the cold and snow. As a result, there continues to be upward pressure on prices.
But if you are a prospective buyer…here is the good news. Despite these excellent recent gains, the research firm of CoreLogic states that Florida prices remain 31.5% off of their pre-recession peaks. So you are not too late to the party!
Give us a call or drop us an e-mail and we will be happy to send sample listings to you that suit your current needs.