Why we chose Michael Saunders & Company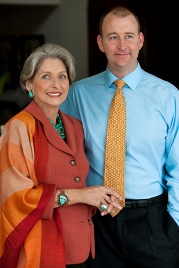 Michael Saunders & Company® was founded by a woman named Michael in 1976. In 2003 she was joined by her son and business partner Drayton Saunders.
You want to buy or sell property on Florida's Gulf Coast with confidence. You need a skilled, ethical professional committed to earning your trust. You demand the very best.
Michael and Drayton Saunders are second and third generation Sarasotans. They have watched Sarasota grow from an exotic outpost to a cosmopolitan hub. The company they have built is woven into the fabric of this community in a way that is meaningful, sincere, and endlessly beneficial to their clients.
What makes Michael Saunders & Company different
Their 24 offices along Florida's Gulf Coast are filled with professionals prepared to deliver a full range of real estate services: residential sales, mortgage, title, commercial sales and leasing, relocation,property management, new homes and condominiums and more. The collective talent and experience within our company is unparalleled – and offers unique benefits to you.
Their approach has produced results:
Michael Saunders & Company® helps more Gulf Coast buyers and sellers than any other company
Michael Saunders & Company® agents are more productive than their peers
Michael Saunders & Company® has earned exclusive access to Christie's International Real Estate, the world's leading network of luxury brokers