Local Roots – Global Reach – Exceptional Service
Year after year Patrick and Maureen are proud members of Michael Saunders & Company's Masters Award in recognition of outstanding sales volume.  Winner of the Five Star Service Award for Customer Satisfaction 15 years in a row. The five star customer satisfaction award is an independent research base on an agent that has scored highest in overall satisfaction based on customer evaluations, real estate industry professional evaluations, regulatory compliance, customer complaint history, and other key client satisfaction related criteria.

Maureen "Mo" Doherty
Contact Maureen
941-993-3159
Michael Saunders Main Street Downtown Sarasota
1605 Main Street, Suite 101, Sarasota, FL 34236
Maureen was previously a location manager in the world of film and television production, but, for nearly 18 years now, she has been applying those same skills to real estate. She enjoys the challenge in matching the perfect property to her clients' wants and needs.
Maureen's love for city life, the arts and culture makes her the perfect downtown specialist. She is passionate about keeping up with Sarasota's ever-changing skyline. She considers it a challenge to know everything there is to know about downtown Sarasota. Maureen also enjoys and appreciates the beauty of Sarasota's beaches, making her a natural in Gulf Coast beach properties.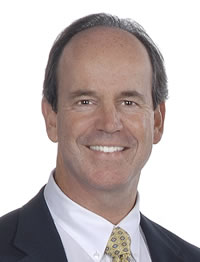 Patrick Doherty
Contact Patrick
941-993-3160
Michael Saunders Lakewood Ranch
8325 Lakewood Ranch Boulevard, Lakewood Ranch, FL 34202
Patrick was previously director of finance for a Fortune 500 company, the largest entertainment promoter of concerts and theatre. His role took him backstage to some of the largest concerts in the world, from the Three Tenors to the Rolling Stones. His background also includes theatre management, and among the shows he produced were Miss Saigon, Phantom of the Opera, and Stomp. Patrick is the team's financial expert, and he deals with statistics, contracts and international tax implications for clients. He is extremely knowledgeable and patient when helping clients understand all of the costs involved in their real estate transactions.
As well as being a financial asset to the team, Patrick is an avid golfer and single digit handicapper who considers himself an expert in Sarasota golf communities. He has enjoyed golf memberships at the Oaks Golf and Country Club, The Founders Club and University Park to name a few.
Maureen and Patrick quite simply, make an effective team by bringing their own unique styles and expertise to the real estate experiences. Maureen for her enthusiasm and people skills and Patrick for his wide financial knowledge.
Maureen stays current with waterfront and downtown and Patrick with Golf Course Communities. Together they are a five-star rated top producing team with Michael Saunders & Co.