Bayfront 2020 has been re-named  The Bay ~ Sarasota ……and click onto the link below for more recent news….
NEWS RELEASE: Design and Planning Firm Chosen to Master Plan Sarasota's 42-Acre City-Owned Bayfront
The Bay is going to be such a wonderful addition to our community. We are all very excited. It will also have a positive impact on condo values across the street at the Alinari and the Renaissance.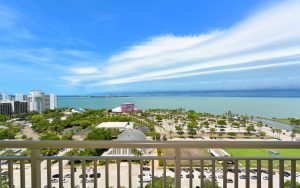 Now is a great time to take a serious look at these two buildings.  Their locations are in the heart of what promises to be a world-class waterfront complex in downtown Sarasota !
For listings in the Renaissance, Alinari or any other downtown Sarasota condominium go to our web site or contact me directly at 941-993-3159.  I am always happy to answer any questions you have on downtown Sarasota condominiums.