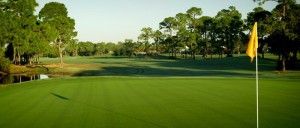 An inexpensive way to enter a golf course community is the "bundled" route. Meaning property ownership includes golf club membership. There may be a modest one time capital contribution, but certainly nothing close to an upfront membership fee or an equity payment.
In Sarasota County,  Heritage Oaks ( off the Bee Ridge extension ) and Stoneybrook Golf and County Club of Sarasota  in Palmer Ranch  are bundled.
In Manatee County, Tara and River Strand at Heritage Harbour are also bundled.
Let's talk River Strand, in Heritage Harbour. This is a 27 hole complex designed by Arthur Hills. To enter, one needs to purchase a single family home, town home or condo, then pay a one time "resale capital assessment" of $2,500…$1000 of which goes to Heritage Harbor and $1,500 to River Strand. Monthly fees are around $400. There is a sister golf course community in Stoneybrook, but it has its own course and is semi-private. People often confuse the two.
Give me a call to discuss price points and home styles in any of these bundled communities.
Patrick Doherty 1801 Main St. Sarasota. FL 34236