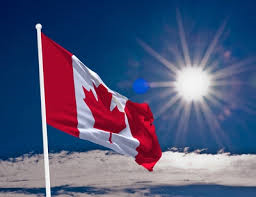 Who tops the list of top foreign real estate buyers in Florida ? It's not even close. Canadians purchase nearly 1/3 of all international transactions. The UK, Brazil, China and Germany follow, but none of them account for more than 7% of the total.
So why are Canadians so well represented at 31.6% ? Three reason's, really. For one, proximity. Take Toronto, for example. Sarasota and Tampa airports can be reached in under 3 hours via direct flights from Pearson International Airport.  Secondly, most Canadians pay cash which is a reflection on how well Canadian real estate dodged the real estate downturn felt in the USA. In fact, most of Canada suffered no ill effects of the 2005-2006 crisis that the American market experienced. They have accumulated significant amounts of home equity. Thirdly, they are lured by cheap prices. Purchases in Sarasota and Manatee County are still well behind the peak pricing of 2006. And Canadians feel like our prices are bargains, compared to what properties cost back home.
Half of all Canadian buyers spent less than $200,000 US on their property. Only 16% of Canadians paid more than $400,000 for their Florida homes. But regardless of price, Canadians continue to flock to Florida in impressive numbers.
If you are Canadian we keep you in touch with what you need to know about Sarasota real estate.
If you are a buyer or a seller contact us for real estate news you can use
Patrick Doherty 1801 Main St Sarasota, FL 941-993-3160  1800-755-2637