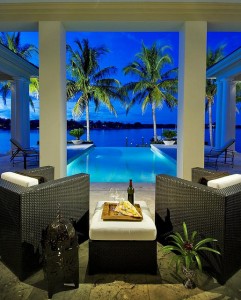 With Florida's high numbers for Covid  – 389,868 as of today –  it is important to note Sarasota is not on the list of hard hit counties  – our numbers are still relatively low.  We wear our masks!  The counties of concern are; Palm Beach, Broward, Miami-Dade, Hillsborough, Pinellas, Pasco, Polk, Orange, Collier, and Lee.
On the bright side it is refreshing to report that Florida is ranked as one of the lowest taxed states in the nation.
Florida has the fifth lowest tax burden in the US. According to a new report by the personal finance website Wallethub.
By Jason Schaumburg | The Center Square
The proportion of total personal income a person pays toward state and local taxes is considered his or her tax burden.
To determine who has the biggest tax burdens in the U.S., WalletHub compared the 50 states across the three types of state tax burdens – property taxes, individual income taxes and sales and excise taxes – as a share of total personal income in the state.
Florida ranked 46th in the U.S. in total tax burden at 6.82 percent. It also ranked in the bottom seven states for highest individual income tax burden, coming in tied for 44th.
Florida's property tax burden was 2.79 percent (28th overall), and its total sales and excise tax burden was 4.03 percent (14th overall).
New York (12.28 percent), Hawaii (11.48 percent), Vermont (10.73 percent), Maine (10.57 percent) and Minnesota (10.19 percent) were the states with the overall highest tax burden.
Along with Florida, Alaska (5.16 percent), Delaware (5.52 percent), Tennessee (6.18 percent) and Wyoming (6.47 percent) had the lowest overall tax burden.
____________________________________________________________________________________________________
It is no wonder why buyers are busy purchasing property here in Sarasota despite the Covid crisis.
They are searching on line and buying sight unseen if traveling here is not an option.
Patrick and I provide virtual tours and can assist you straight through to a successful Sarasota real estate transaction.
It can start here with our web site to help you find your perfect place in paradise- Dohertyrealestate.com – Then call us at 941-993-3159
If you are a seller – inventory is low and it is a great time to list your property with us so buyers can find it now  !
Stay well  – We will talk to you soon
Maureen and Patrick