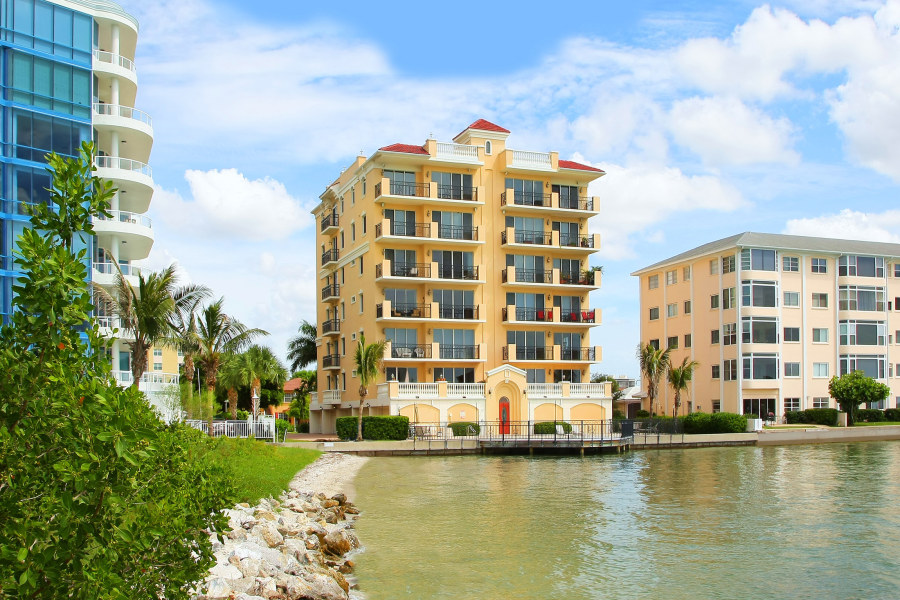 Located on Golden Gate Point with beautiful sunsets over the Ringling Bridge and views of Sarasota Bay. Residents of this elegant Golden Gate condominium also enjoy a waterfront pool.
Real Estate in Golden Bay
Information
Address: 166 Golden Gate Point, Sarasota, FL 34236
Location: Golden Gate, Downtown Sarasota
Year Built : 2002
Total Number of Units: 10
Size of Units: 2130 sq ft
Views: Excellent Bay and Marina
Pets: Yes, 2 small
Parking: Secure Garage
Rental Policy: 6 month minimum, 2 times a year
Features and Amenities
Bay front Swimming Pool
Fishing Pier
Day Dock
Latest Real Estate for Sale in Golden Bay in Downtown Sarasota
We're sorry, but it seems that we're having some problems loading properties from our database. Please check back soon.