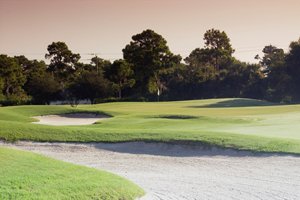 Stoneybrook Golf & Country Club, Palmer Ranch
Are you looking for an affordable, turn-key furnished, part time golf getaway condo ?  Then I have the perfect suggestion.   In the past 60 days, I have sold two "Veranda" units in Stoneybrook, Palmer Ranch.
One to a couple from Buffalo, NY and the other to a couple from Toronto, Ontario, Canada.  They were both looking for the same thing.  A furnished, inexpensive, golf course view condo, in a gated community,  that they could justify financially even though they plan to use it less than 3 months per year…for now.  Oh, and it had to have close proximity to Siesta Key beach for their visiting children and grandkids.
The Buffalo couple chose a 3 bedroom, 2 bath plus garage, furnished unit for $250,000.  The Ontario couple chose a similar 2 bedroom fully furnished unit for $190,000.
There is a one time capital contribution of $3000 for all new residents of Stoneybrook, plus regular, yet reasonable, monthly fees.  Although neither couple expressed any interest in renting out their units, it would be an easy chore to get $3000 to $3,500 per month in season. One three month rental would cover all your yearly costs…golf, HOA fees and property taxes. A great way to get your foot in the door in Sarasota real estate.
Call or e-mail me for real estate in information in Stoneybrook Golf & Country Club.
Patrick Doherty /1801 Main St. Sarasota, FL 34236