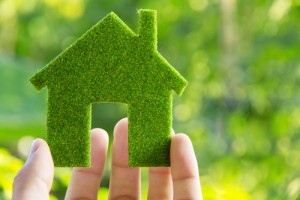 On June 10, the Multiple Listing Service ( MLS ) in Sarasota changed over to a new system. One exciting feature is that realtors and buyers may now search for homes with green features…solar heating, geothermal heat pumps, star rated appliances, low-flow toilets, upgraded insulation etc.. These features use to be just a bonus, practically a surprise when they were discovered in a home. And it's not just something to make you feel better about doing your part for the environment…these features can actually save you a substantial amount of money in the long run !
This isn't just good news for consumers who want homes and communities that are environmentally sustainable and resource-efficient. This is good news for seller's too. A preliminary study of data from the Chicago MLS ( a pioneer in promoting green homes ) found that the 10% of sellers who did choose to list their energy cost savings sold their homes faster and at higher prices than other sellers.
Hopefully, energy features will now become standard protocol for every MLS listing in both Sarasota and Manatee County. Watch for it.
 Patrick Doherty 941-993-3160 1801 Main St Sarasaota, FL 34236