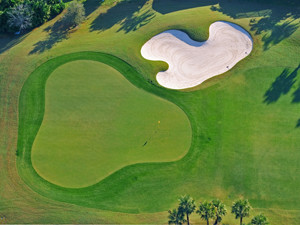 I took advantage of the Ritz-Carlton Golf and County Club Monday Golf and Lunch program yesterday. What a terrific, and economical, way to experience one of our area's most beautiful private courses. For only $100, anyone can enjoy a round of golf plus lunch on specific Monday's as determined by the club. April 13, 20 and 27 remain as future opportunities for you to do the same.
If you have never played here, trust me…it's a treat. Totally manicured and very playable for all abilities. Wonderful practice facilities and clubhouse. Just an upscale experience in every way.
A Golf & Spa Membership currently has an introductory offer of $25,000 in initiation ( normally $35,000) and yearly dues of $10,800 ( $900 monthly ). Individuals under 45 can get in for $15,000 under the Young Executive members hip category along with 50% off yearly dues. Other membership opportunities are available…feel free to e-mail me.
The Ritz-Carlton Towers offer stunning residences anywhere from $1 million and up. I recently toured 3 units and am very familiar with what is available. Drop me a line if you need additional information.
Patrick Doherty 941-993-3160 /  1888-755-2637