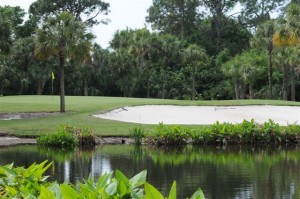 Prominent Canadian developer Mattamy Homes plans to revive Forest Lakes Golf Course. Wonderful news for those exiting homeowners who border the long blighted and closed 18 hole design that fell victim to the Great Recession. Mattamy plans to build 200 villas and townhomes on a 24 acre parcel on the east side of Beneva Road. After 8 years of watching their golf course views deteriorate, current homeowners are ecstatic. Not so if you currently live in one of the 128 Forest Lakes Village condominiums. Those residents claim the proposed new construction will come within 40 feet of their units, spoiling their views and breaking a promise to keep that land as an open space. Undeterred, Mattamy hopes to begin construction within the next 6 months and units will be priced from $220,000 to $260,000 for two bedroom 2 bath units with a 2 car garage. The Forest Lakes community and golf course spans both sides of Beneva, just above Webber Street.
If you would like more information on this Sarasota Golf community please contact me by phone or email.  I will be happy to answer any question you have.
Also stay tuned here as I  will continue to Blog updates on this and other important Sarasota Golf Community news !
Patrick Doherty 1801 Main St, Sarasota, FL 34236