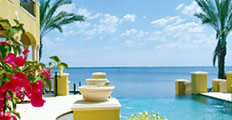 In 2013, statistics state that 66% of all Sarasota County buyers paid cash for their real estate purchase as opposed to getting a mortgage. Why ? Because cash buyers pay far less. And here's the explanation.
Florida has no state income tax, and Sarasota County has no "land transfer tax" so both entities make money off of real estate transactions by placing a tax on any new loans recorded as mortgages. The City and County of Sarasota fees on a new loan run 0.2% and the state of Florida charges 0.35%. Take a $600,000 purchase with an 80% loan to value mortgage. On that $480,000 mortgage one would have to pay $960 to the county and $1,680 to the state. That's $2,640 that cash buyers don't pay.
But it doesn't end there. When getting a mortgage, lenders will demand an appraisal ( $400 est.), a survey ( $300 est.), and an underwriting / loan certification fee ( $500 est.) and title insurance ( approx. 0.55% of the full purchase price…in our $600,000 example that's another $3,300 ). Although cash buyers are not obligated to pay any of these, we would recommend the title insurance and survey.
So there you have it…cash buyers pay thousands of dollars less than those who obtain mortgages.
If you need any more info please do not hesitate to contact me. 941-993-3160
Patrick Doherty 1801 Main St Sarasota, FL 34236