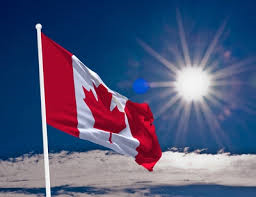 The Bank of Montreal, one of Canada's largest banks, has published a circular stating that "U.S. housing affordability remains healthy, and prices are expected to increase in Florida."
The bank is bullish on Florida real estate despite the strengthening US dollar and more strict border crossing rules. "Overall, U.S. house prices have soared 2o percent in the last two years, but are only about half way back to their peak in 2006" and "traditional destinations for Canadian Snowbirds remain affordable."
The circular goers on to say that "Now, with the American economy and employment gaining strength, home sales should gather some momentum. We expect prices to rise over time alongside growing family incomes."
The BMO circular goes on to say they expect "capital gains appreciation for Canadians who purchase U.S. property."
This is certainly good news for the 500,000+ Canadians who currently own real estate in Florida, but there is still appreciation to be gained for new property owners here in Sunny Florida.
Sarasota-Bradenton-Venice remains the most popular destination by far, says BMO.  17 per cent of Canadian buyers have purchased homes and condos in our area known for its sugary beaches, stunning keys, challenging golf, and cultural offerings.
If you are a Canadian reading this blog – Call or email us.  800-755-2637    We have the experience you will need for all steps of  your real estate transaction in Sarasota.
Here are two testimonials to prove it:
Dear Patrick and Maureen:
I received a wonderful, over-the-top "raving fan" call from your client, Bob Murray, of Niagara Falls. He said you went above and beyond and provided them with such excellent customer service that he is recommending all of his Canadian friends to seek you both out when they come to Florida in search of real estate. I cannot think of a better compliment or endorsement than that.
Thank you, both, for your professionalism in representing your clients and the company so well.
Warm regards,
Michael
Michael Saunders & Co
______________________________________________________________________________________________________________________________________________________________________
In September we closed on the purchase of a condominium in Sarasota. Maureen and Patrick Doherty  were our agents. Our home is in Canada and we had no real estate experience in the US, let alone Florida.
They spent a day with us showing us a good selection of properties while staying within the guidelines we had given them. We returned to Canada very satisfied with the service we had received.  They continued to stay in touch and we decided to enter into a purchase and sale agreement for a downtown Sarasota condominium.  During the process they worked very efficiently and professionally. We were also grateful for some insight they helped us with the  financial aspects of acquiring and owning real estate in Florida.
Thanks to their professional attitude at all times, their  knowledge of the current real estate market and their advice on how to do business in Florida, the whole process was a pleasant and smooth experience for us.
Regards,
Nick & Hetty Baets
Ontario, Canada