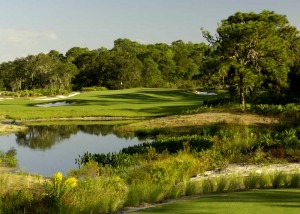 The Founders Club on the Upswing !
Because I specialize in Sarasota golf course community real estate, and because I was a former golf member, I keep a close eye on the latest sales at The Founders Club.
And if recent history is any indication, estate home sales are nicely trending upwards… quite substantially in fact. Consider this. In the last 6 months there have been 12 sales. Let's compare that to the 6 months prior to that, when only 7 sales occurred. And should we go back even further, to sales 12 to 18 months ago, only 5 homes changed hands.
Not only have sales picked up, the majority of the action has now been on previously owned homes. Eight of the 12 recent closings were re-sales…only 4 of them were new product. Prior to that, 6 of the 7 sales, six to twelve months ago, were new product.
The community has only 262 home sites, and is now approximately 50% built out. That means opportunity is equally divided between new construction, and more advantageously priced pre-owned homes. There are currently only 14 homes for sale in The Founders Club priced from $969,000 to $3 million.
Located east of I75 just off Fruitville Road, The Founders Club was recently awarded "Best Overall Community" by the Manatee Sarasota Building Industry Association during the 2015 Parade of Homes. That can be considered a very proud fact, as the community broke ground during our "great recession", some 10 years ago, and it took some serious time to regain the prestige that it currently enjoys.
The Robert Trent Jones Jr. designed course, plus fabulous club house and amenities, make this upscale club a definite community to consider. Call or e-mail me to get the
latest home opportunities sent to you. Click here to view the 14 active listings in The Founders Club
Patrick Doherty 941-993-3160