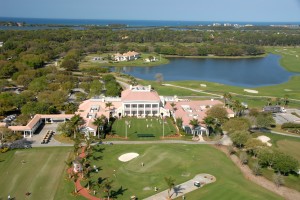 Condominium update at The Meridian in The Oaks, Osprey Florida
The Oaks, the only private member owned golf course community in Sarasota, offers two championship golf courses and award winning tennis programs. I know the club well as I was a member there for seven years. Because it is the only member owned club where membership is mandatory with a property purchase The Oaks is on solid, stable financial footing.
Most people associate The Oaks with the estate homes throughout the community. Yet they also boast 6 high end condominiums, all with water views of the Inter-coastal Waterway.
These six buildings are collectively known as The Meridian.
And recent figures indicate that The Meridian is on the upswing in both pricing, and the declining amount of time the units stay on the market. There are currently 16 units offered for sale. All are a minimum of three bedrooms, and all are in excess of 2000 square feet. They range in price from the very reasonable $300's ( 7 of them ) while there are 8 in the $400k to $700k range. One penthouse unit is offered over $1 million.
In the last 6 months, 7 units have changed hands. They averaged $266 per square foot and were on the market for an average of 122 days. Compare that to the previous 6 months when 5 units exchanged hands at an average sale of $240 per square foot and were on the market for an average of 147 days. Prices are up, length of time on the market is down. If we dig deeper into history, the previous year 8 units averaged $221 per square foot and were on the market for 197 days. That's a solid trend of increasing prices and faster market movement.
Drop me an e-mail to receive more information on the The Oaks or any other of the 25 plus Sarasota golf course communities. 
PatrickDoherty@MichaelSaunders.com     941-993-3160