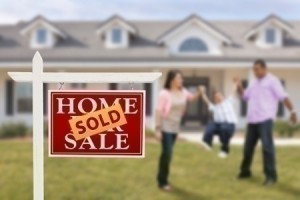 Sarasota Herald Real Estate Articles True or False ?
The old adage "don't believe everything you read" certainly applies to last weekend's Sarasota Herald Tribune.
Saturday's edition ( July 30) included an article on "The Final Walk Through"…that's when the buyer see's the home on the day of or day before the closing to ensure it remains in the condition that they last saw it. The article had a sub heading of "It's the buyer's last chance to back out of a bad deal."
False. By the time of the final walk through, all contingencies would have been met ( inspection, financing etc.) and the times to legitimately cancel "a bad deal" would have passed. Unless the home had burned down, or was flooded beyond repair, there is no way to stop the purchase at this last moment. However you can renegotiate ( "hey, the washer & dryer were removed when they should have remained" ) or you can demand a monetary holdback ( "you said you were going to fix that broken pool pump") but you certainly can't walk away from the deal.
But on the more positive side, another article ( Aug 3 ) stated that our "Local Home Prices Outpace the State and Nation". Yes…that one is True ! Single family home prices rose 7.8% in Sarasota and Manatee counties in June, year over year, as opposed to 7% for Florida in general and 5.7% for the nation. Still a great time to buy though, as we are still some 24% off our peak prices a decade ago.
To read our Blogs on all topics or more Sarasota real estate news you can use go to our web site  Dohertyrealestate.com.
Buying, selling or just looking…..We are always available to answer any of your Sarasota real estate questions –  click here to contact us live.