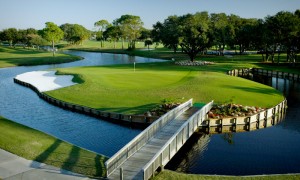 Met with Renee Woods, the Director of Membership Services and Enrollment at Palm Aire Country Club. This is a 36 hole semi-private club with tennis, fitness, pool, dining and social activities just off University Park.
Single family homes for sale in Palm Aire range from $204,000 to $695,000. Condos or villas for sale in Palm Aire range from $95,500 to $300,000.
Over lunch, Renee wanted to show a group of realtors all of the clubs new membership programs. And there are many ! Palm Aire is going out of their way to accommodate any and all kinds of requests.
If you're not here on a full time basis…….. Then purchase a 3 month membership.  If you are living and working in the Sarasota area and can only play on weekends…… Then try their weekend only membership. Planning on moving here in the future ? Then pay just the current full membership fee of $1500 and monthly fees won't kick in until you are truly a resident( 30 months maximum).  There are even more membership options  depending on your circumstance. Let me know the best fit for you so I can assist with the membership needs.
The bottom line is Palm Aire Country Club is going the extra mile to get you golfing in a manner that suits your lifestyle.
Drop me an e-mail or call me – 941-993-3160  if you would like a sampling of properties currently available in Palm Aire or info on membership.
Patrick Doherty 1801 Main St Sarasota, FL 34236