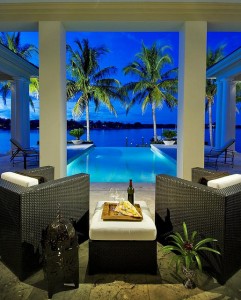 Sarasota real estate 2015 Forecast  >>>> Gains ahead !
Realty Trac – a leading provider of data for the housing industry- began the New Year by reporting that three Florida metro areas experienced some of the nation's largest gains in median home prices in 2014. One of them, Sarasota, saw a 12% year-over-year increase. Sarasota County also had an all-time record of 11,550 closed transactions, topping even the 2004 boom year total of 11,482.
This level of combined sales activity clearly demonstrates a remarkable success story in our local real estate scene. One reason for the overall records may be attributable to the relative affordability of local properties. While prices have recovered considerably in the past 3 years, they have not nearly risen to the levels of a decade ago. Additionally, available inventory rose slightly in both Sarasota and Manatee counties in December, but we are still low in comparison to the boom years of 2004-2006. This will continue to put upward pressure on prices in the coming months, thanks to the basic law of supply and demand.
Barring any unwanted jolts to the economy, here is our basic forecast for our local housing market in 2015…
Inventory Will Continue to Rise
After declining for most of 2014, local inventories began to trend higher in September. We expect the trend to continue as rising equity encourages more owners to sell their homes. Additionally, local builders are just now catching up with the demand for new construction. As proof, building permits rose 24% during Sarasota's fiscal year 2014, compared with the previous fiscal.
Demand for Properties Will Rise
The nation's improved employment picture has buyers feeling confident about taking on debt. More reasonable mortgage underwriting standards have returned. Lower energy costs improve household finances. And all the attributes that make our region such an attractive place to relocate are now becoming widespread. Heightened demand in Sarasota County will continue to be strongest among retiring baby boomers. Experts expect Florida to grow by 225,000 new residents annually for the next decade.
Interest Rates Will Rise
Historically low rates of the past several years are expected to rise. The good news is the current rate of 3.9% on a 30 year fixed mortgage is not expected to exceed 5% by year's end. Historically, that is still incredibly reasonable. And if interest rates defy expectations, this will be yet another boost to property sales. For more info  – Our in house mortgage rep is available for your questions.
So there you have it. A terrific report card for 2014 and continued momentum for 2015. If you, or someone you know, needs expert real estate advice involving a sale or purchase, please don't hesitate to give us a call.
We hope you are having a great start to 2015. Please contact us if you have any questions for buying or selling Sarasota real estate.
Patrick & Maureen
1801 Main St Sarasota 34236