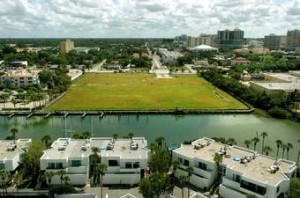 The Quay in downtown Sarasota is finally closer to being redeveloped. The bank now owns the property free and clear and the market is ready for a buyer.  The timing is perfect !
Sarasota would love to see a mixed use development at this prominent location along 41 between the Ritz Carlton and The Hyatt.  A hotel or conference center, shops, restaurants and condos will all be very well received by the community.
The Quay will be in good company with two other luxury  residences getting ready to become part of the new Sarasota skyline : The Jewel an 18 story condo will break ground this year at Gulfstream and Main St. and the Grand Sarasotan project has been reborn as a hotel/condo development at 41 and Gulfstream.
Read more details about the Quay here.
If you would like information on these developments or any other downtown condos for sale  call me 941–993-3159 or email me.