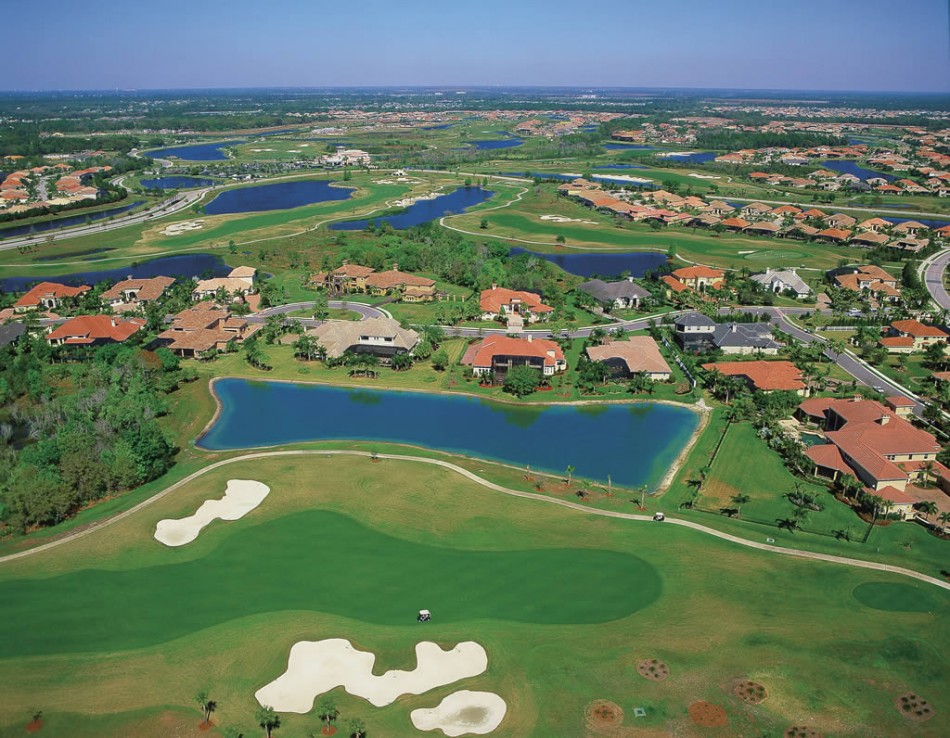 The Lakewood Ranch Country Club is prized for its prestigious location, secure gated entrance and neighborhoods that center on its prestigious Arnold Palmer-designed Legacy Golf Course. Here, homebuyers enjoy luxury and comfort amid an impressive array of single-family homes.
Originally purchased in the early 1900's by Milwaukee business magnate John Schroeder—and acquired two decades later by the Uihlein family, founders of the Schlitz Brewing Company—the land that now comprises Lakewood Ranch Country Club once hosted a successful string of agricultural and shell mining ventures for over a century. Since 1994, the area has become the site for one of the most successful new master-planned communities in all of Florida.
About the Course
Membership Fees: There are currently a number of membership options…from a refundable 100% equity option, to a more modest outlay with no equity returned…call or e-mail me for full details.
Email me for more information
54 Holes…Private
King's Dunes Ratings:
Black 76.3 / 145 / 7324 yards
Gold 73.3 / 134 / 6801 yards
Blue 70.6 / 130 / 6256 yards
Cypress Links Ratings:
Black 74.3 / 133 / 7141 yards
Gold 72.6 / 131 / 6791 yards
Blue 70.3 / 126 / 6368 yards
Architect:
Arnold Palmer ( Royal Lakes, the 3rd course, designed by Rick Robbins)
Location:
7650 Legacy Boulevard
Lakewood Ranch, FL 34202 map
Other Amenities: double sided driving range, restaurant, wine room, 18 tennis courts, polo, cricket and over 80 social clubs to choose from within this 7 village master planned community
Pat's Rating: ✮✮✮✮ out of 5
Pat's Take:
The tandem of King's Dunes and Cypress Links make my top 5 in the county. One membership allows play at all 3 courses.
All three courses are in the master planned community of Lakewood Ranch. A very youthful community as the average age of residents is a full decade younger than, say, Venice. The vast majority of homes are newer if not new. If you are looking for an active, upbeat lifestyle with truly limitless amenities and social clubs, this is it. Great golf too.